Project arlwyo wedi ei gyflwyno ar y cyd ag Oasis Cardiff yw Y Plât.
I ffoaduriaid a cheiswyr lloches sy'n byw yng Nghymru, mae coginio yn aml yn fodd o fynegi eu hunain a rhannu eu straeon gydag eraill. Ymunwch â staff a chleientiaid Oasis Cardiff wrth iddyn nhw drafod eu taith drwy fwyd, gan gynnwys eu profiadau o ymweld â chasgliad, gerddi ac adeiladau Sain Ffagan wrth baratoi at yr Ŵyl Fwyd.
Caiff y sgwrs yma ei gynnal yn Saesneg.
Siaradwyr:
Mared McAleavey (Prif Guradur: Ystafelloedd Hanesyddol, Amgueddfa Cymru)
Matt Davenport (Rheolwr Arlwyo, Oasis Cardiff)
Hafiz (Aelod o'r Tîm Arlwyo, Oasis Cardiff)
Alis (Aelod o'r Tîm Arlwyo, Oasis Cardiff)
Oes gennych chi gwestiynau ar gyfer ein panel? Danfonwch nhw aton ni o flaen llaw drwy ebostio digwyddiadau@amgueddfacymru.ac.uk
--------------------------------------------
The Plate is a culinary project delivered in partnership with Oasis Cardiff.
For refugees and asylum seekers living in Wales, cooking is often a way of expressing themselves and sharing their stories with others. Join Oasis staff and clients as they discuss their journey through food, incorporating their experiences of visiting the collection, gardens and buildings of St Fagans in the lead-up to the Food Festival.  
This talk will be delivered in English.
Speakers:
Mared McAleavey (Principal Curator: Historic Interiors, Amgueddfa Cymru)
Matt Davenport (Catering Manager, Oasis Cardiff)
Hafiz (Catering Team Member, Oasis Cardiff)
Alis (Catering Team Member, Oasis Cardiff)
Do you have any questions you'd like to ask the panel? Submit them in advance by emailing events@museumwales.ac.uk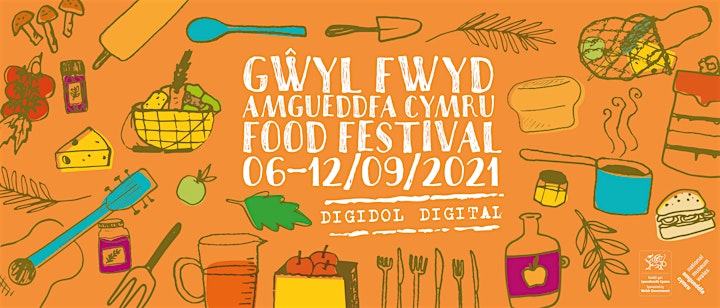 Mae'r digwyddiad hwn yn rhan o Ŵyl Fwyd Ddigidol Amgueddfa Cymru 2021.
Mwynhewch wythnos gyfan o weithdai, sgyrsiau, cerddoriaeth a sesiynau blasu – a'r cyfan o gysur eich cartref. Ymunwch â ni rhwng 6 a 12 Medi ar gyfer dathliad digidol blasus o ogoniant bwyd. Am ragor o wybodaeth ewch i'n gwefan.
--------------------------------
This event is part of the Amgueddfa Cymru Digital Food Festival 2021.
Enjoy a whole week of workshops, talks, music, and taster sessions – all from the comfort of your own home. Join us between 6 and 12 of September for a delicious digital celebration of all things food. For more information, visit our website.